Smashing Pumpkins, Bill & Ted, & Neutral Milk Hotel
The week in new music and Dig Me Out Podcast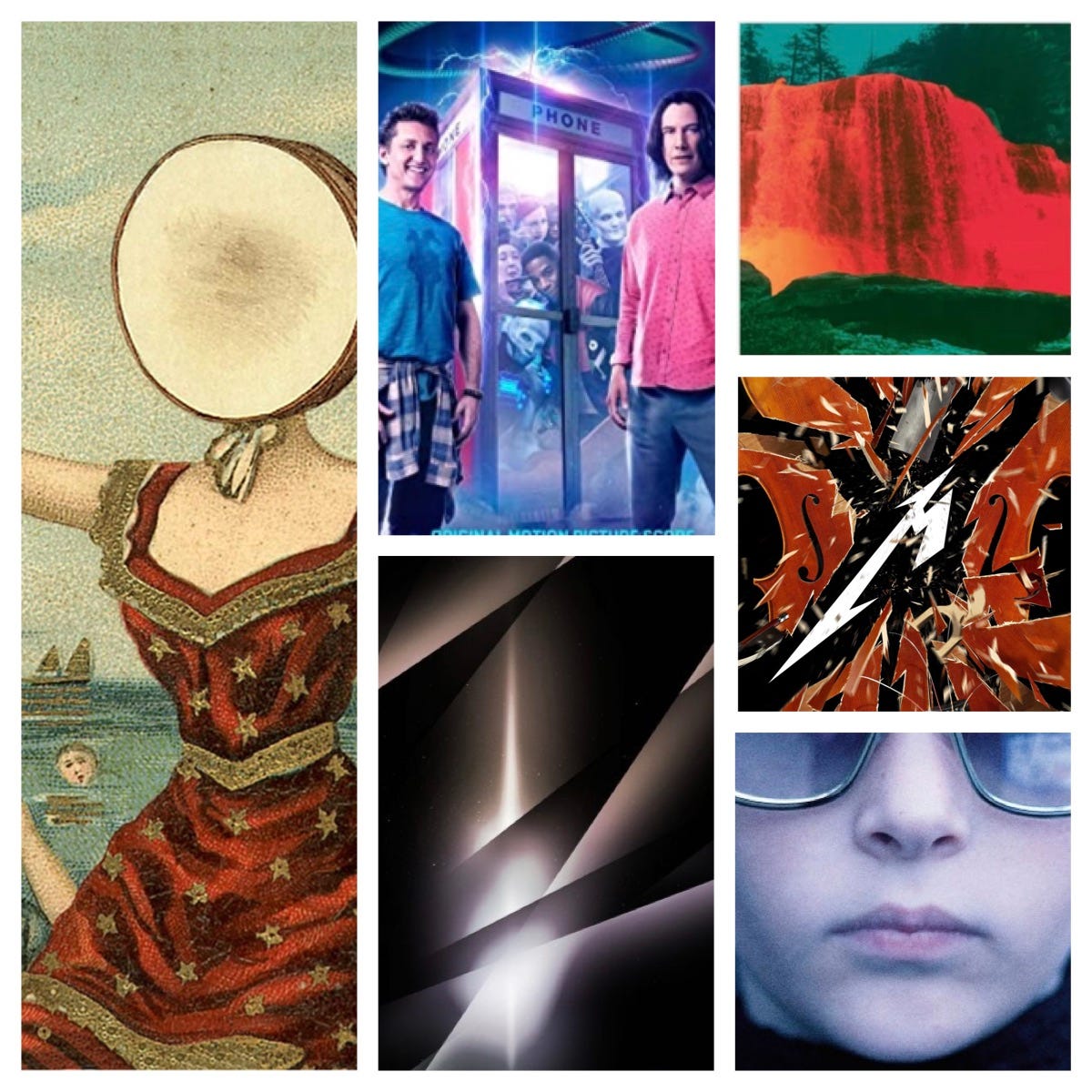 New Reviews
Erasure - The Neon
On their eighteenth studio album, Andy Bell and Vince Clarke return to their analog 80s roots …
Guided by Voices - Mirrored Aztec
A new month means a new Guided By Voices album. While that might be slight hyperbole, the second album of 2020 …
---
New 90s Episode
Neutral Milk Hotel - In The Aeroplane Over The Sea
We revisit what might be the most influential 90s album on indie rock bands of the 2000s, Neutral Milk Hotel's In The Aeroplane Over The Sea
Very few bands can claim the influence and legendary status as Athens, Georgia's Neutral Milk Hotel. While the band released just a pair of records, an EP, and single in their ten years, 1998's In The Aeroplane Over The Sea has grown from critically appreciated to cult status over the past two decades. With enough distance from the release, it's easy to see why, as 2000s bands such as The Decemberists, Arcade Fire, Beruit, Clap Your Hands Say Yeah, and more picked-up on the lo-fi, psychedlic sounds that countered the late 90s/early 00s mainstream push of processed and packaged third generation grunge, comically aggressive nu-metal, and sanitized pop-punk. Maybe the mystique was assisted by the long step out of the spotlight by singer/songwriter Jeff Mangum, who has never attempted a follow-up. Did he make his magnum opus, or was there nowhere else to go? Eric Norlander - DMO UNION
---
New Releases
Collective Soul - Half & Half (EP)
My Morning Jacket - The Waterfall II
💿 Amazon | 🎧 Apple Music
Bill & Ted Face the Music (Original Motion Picture Soundtrack)
Featuring Weezer, Lamb of God, Mastodon, and Cold War Kids.
💿 Amazon | 🎧 Apple Music
Smashing Pumpkins - Cyr (Single)
"Cyr" and "The Colour of Love" were recorded in Chicago and produced by Corgan.
💿 Amazon | 🎧 Apple Music
Metallica - S&M2 (Live)
Features 20 songs (over 2.5 hours of music) from the two-night event that opened San Francisco's new Chase Center
💿 Amazon | 🎧 Apple Music
---
Coming Soon on Dig Me Out 90s
Season To Risk - In A Perfect World
Thanks to a pick by Chris M. soon we'll be checking out the 1994 album In A Perfect World by Season To Risk. Make sure to give the album a listen, leave a comment, and vote in the poll for the show. We'll be recording this episode on Sunday, September 6th at 9pm EST.
---
Suggest a 90s album we should feature on the podcast.
We're always looking for lost and forgotten albums that deserve another listen. Tell the Dig Me Out listeners what they've missed.
🙋‍♂️ Suggest an Album
---
🎙 From the podcast archive
An eclectic soundtrack from the Batman & Robin movie starring George Clooney, Chris O'Donnell, and Alicia Silverstone. Released: 1997
Our first Digging Your Scene roundtable takes us to the bands, venues, record stores, legacy and more of Chicago in the 1990s
Our second "In The 90s" roundtable dives into the divisive evolution of thrash metal pioneers Metallica
Where the 90s the ultimate decade for movie soundtracks? Can a great soundtrack redeem a mediocre movie?
---
Listen to our FREE 502 episode archive
The story of 90s rock one week at a time since 2011. Weekly episodes featuring 90s album reviews, interviews, and roundtable discussions. Made possible by the DMO Union.
---
Are you glad Dig Me Out exists?
We're a group unified by our love of rock music in all its forms with a soft spot for the obscure. Consider joining us and keeping it going and growing.
DMO Union at Patreon
Union members get exclusive access to our Discord to discuss and share music (It's a nice alternative from social media). They also help pick the artists, albums, and topics featured. Patreon tiers start at just 2 bucks a month (that's less than a beer).
BOX Premium Newsletter
You get all our 80s, and bonus podcast content plus the 1 min album reviews. We'll make it easy to stay in the loop on which new releases are Worthy Albums, Better EPs, or Decent Singles.