New Reviews
Throwing Muses - Sun Racket
After the 2013 double album Purgatory/Paradise, Kristin Hersh and band are back with tight ten-track Sun Racket, an apt title for an album that balances …
Powerman 5000 - The Noble Rot
While the band has tempered their industrial metal sound for a more electronica sound, including a dance-floor take on The Go Go's "We Got The Beat," …
---
New 90s Episode
Portishead - Dummy
With their 1994 debut album Dummy, Portishead helped elevate trip-hop from the underground to award-level mainstream prominence
Portishead may remain the most interesting enigma of the 1990s. First is Beth Gibbons, who channels Liz Fraser of the Cocteau Twins, Billie Holiday, and Jane Birkin into an unmatched vocal for the decade. Second is Geoff Barrow, creating 60s and 70s sounding spy movie and spaghetti western sound scapes via downtempo, gothic, and hip-hop samples and influences, with the tone-perfect playing of Adrian Utley on guitar. Though cast with trip-hop peers Massive Attack, DJ Shadow, and Bjork, Portishead forge an entirely unique path.
---
New Releases
The Flaming Lips - American Head
So for the first time in our musical life, we began to think of ourselves as 'an American band - Wayne Coyne
💿 Amazon | 🎧 Apple Music
Marilyn Manson - We Are Chaos
Eleventh studio album, produced and co-written by Shooter Jennings
💿 Amazon | 🎧 Apple Music | 📺 Youtube
---
Coming Soon on Dig Me Out 90s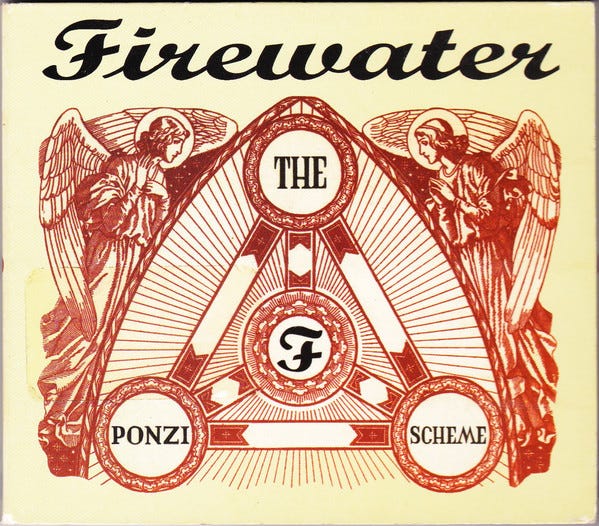 Firewater - The Ponzi Scheme
Thanks to a pick by James S. soon we'll be checking out the 1998 album The Ponzi Scheme by Firewater. Make sure to give the album a listen, vote in the poll, and leave a comment for the show. This episode will record on Sunday, September 13th at 9:00 PM EST.
---
🎙 From the podcast archive
The 90s were influencial, but which bands became influential we didn't expect? And which should have been influencial but faded away?
Tripping Daisy even managed to score their own version of an oddball hit single a la "She Don't Use Jelly" with the tune "I Got A Girl," Released: 1995 Label: Island Records Producer: Ted Nicely, Tripping Daisy
Age can make the adventurous seem tame, does Mercury Rev's 1998 album Deserter's Songs stand the test of time? Released: 1998 Label: V2 Producer: ave Fridmann, Jonathan Donahue
---
Listen to our FREE 504 episode archive
The story of 90s rock one week at a time since 2011. Weekly episodes featuring 90s album reviews, interviews, and roundtable discussions. Made possible by the DMO Union.
---
More Dig Me Out
We're a group unified by our love of rock music in all its forms with a soft spot for the obscure. Consider joining us and keeping it going and growing.
DMO Union at Patreon
Union members get exclusive access to our Discord to discuss and share music (It's a nice alternative from social media). They also help pick the artists, albums, and topics featured. Patreon tiers start at just 2 bucks a month (that's less than a beer).
BOX Premium Newsletter
You get all our 80s, and bonus podcast content plus the 1 min album reviews. We'll make it easy to stay in the loop on which new releases are Worthy Albums, Better EPs, or Decent Singles.